Professional Online Mandarin Tutors
Certified Chinese instructors with over 500 hours of experience
A good tutor is the number one factor in whether or not you will learn to speak Chinese.
All TutorMandarin tutors have graduated with a degree in Chinese Language Education and have deep classroom and online teaching experience. Tutors are rated after each class for optimum transparency and professionalism.
TutorMandarin has dozens of great tutors to choose from. Come meet some of them!
---
Why our tutors? The Three "T's"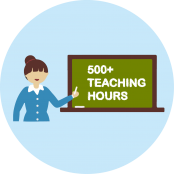 Teaching (500+ hrs each)
TutorMandarin tutors are certified Chinese as a second language teachers. On top of that, they each have extensive classroom teaching experience.
Training
Tutors all go through our custom training program with our interactive, spoken teaching method as well as how to effectively use our software.
Transparency
You are always able to see tutor profile, schedule, and rating. Students provide ratings after each class based on their experience.